"
Over 25 years ago our current management team started a health insurance agency built on a singular principle...treat our members like family. We only offer health plans that we would feel comfortable offering our own family. We are proud to say that over these last 25 years we have provided quality health insurance for thousands of new members and their families. At HealthyAmerica only the best will do!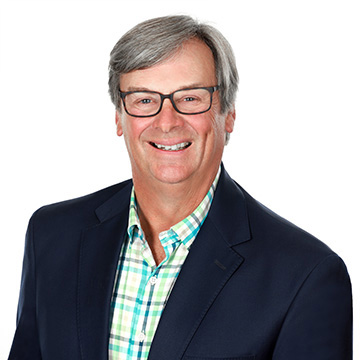 Steve Davidson
President, HealthyAmerica
Learn more about who We are as a Company.
HealthyAmerica is a licensed insurance agency nationwide who markets & supports multiple customers all essential to our purpose:
1. Nationally-recognized Managing General Agents & Agents offering products through HealthyAmerica.
2. Our Agency/TPA partners that provide innovative enrollment platforms and services to our members.
3. Association Members access our state-of-the-art Member Portal for benefits, documents, certificates & claims. Those members that prefer to call us will find a real person on the phone that cares about their issues.
4. Insurance carrier partners whose products we market. We work to ensure that we uphold compliance standards and practices as well as maintaining a great working relationship.
HealthyAmerica plays a vital role in marketing & billing for the United Business Association and Healthy America Association. HealthyAmerica Insurance Agency, Inc. is the licensed exclusive marketer and benefit administrator for the United Business Association (UBA) and Healthy America Association (HAA). HealthyAmerica provides billing, fulfillment, and customer service for members of UBA & HAA. Services in the Benefit Boost Subscription plans purchased a la carte or available as part of some of the Most Popular optional supplemental UBA Gap Membership plans like Walmart Health Virtual Care Virtual Visits (Virtual Urgent Care & Virtual Talk Therapy Visits), Paramount RX Retail & Pet Prescription Drug Discounts, and more. All Benefit Boost Subscription plans are administered or paid for by HealthyAmerica.
HealthyAmerica has dedicated our resources to ensuring our member and agent data is protected. HealthyAmerica is PCI-DSS certified with quarterly scans & is SOC 1 & SOC 2 Certified as well as using a firewall for added protection. HealthyAmerica implements password change best practices on all systems. We take your privacy very seriously.
HealthyAmerica has a dedicated family of employees whose goal is to service our multiple clients to the best of our ability along with a smile. Our customer service department is always willing to go the extra mile to help a customer understand what they have purchased, find claim forms, help with their account or to help an agent get the product information, unique application link, and sales help they need. Our dedication to quality customer service upholds our ideals that we treat our members and agents like family.